Jan 8, 2011 judithmichel 0
Nov 30, 2010 judithmichel 0
GLS Bank: Geld ist für die Menschen da! – GLS Bank.
Hier ein anderer Ansatz einer Bank. Der Onlineauftritt ist nicht der modernste, aber die Idee sich durch bestimmte positive Eigenschaften (ethisch, sozial, ökologisch) von anderen Banken abzuheben kommt hier gut rüber.
Nov 26, 2010 judithmichel 0
Nov 24, 2010 judithmichel 2
Unter folgendem Link findet ihr die Umfrage, die Sandra und ich auf Surveypirat erstellt haben. Die Umfrage befasst sich mit dem Thema Banken und Kommunikation. Wir versuchen damit  vor allem mehr über die Gewohnheiten, Anforderungen, Wünsche und Probleme der Kunden herauszufinden, um eine bessere Wissenbasis aufzubauen  und mögliche Anknüpfungspunkte für unser Ideenkonzept so finden.
http://www.surveypirate.com/Survey.aspx?surveyid=24847&sp.mac=LgCEGoOO8c5Ae9Yd1T7fOg%3d%3d
Nov 24, 2010 judithmichel 2
Nov 17, 2010 judithmichel 1
Nov 17, 2010 judithmichel 0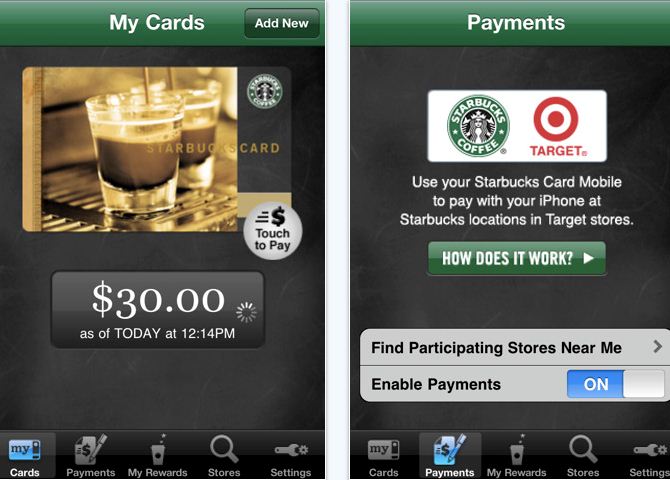 Mit dem iPhone bei Amazon und Starbucks bezahlen.
Accept Mobile Payments, Mobile Payments Service – Amazon Payments.
Starbucks Card Mobile for iPhone, iPod touch, and iPad on the iTunes App Store.
Nov 4, 2010 judithmichel 0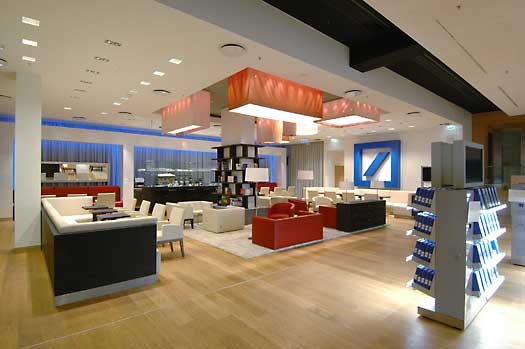 Q110 – Die Deutsche Bank der Zukunft
Is It a Branch? Or a Store? It's Deutsche Bank's Q110 : The Financial Brand: Marketing Insights for Banks & Credit Unions.
Die Deutsche Bank hat in Berlin 2005 unter dem Namen Q110 (steht für Quartier 110) eine "Filiale der Zukunft" eröffnet. Es gibt unter anderem ein Kids Corner, einen Harrods trendshop und skypen kann man mit Q110 auch noch…
Okt 30, 2010 judithmichel 0
Okt 26, 2010 judithmichel 0