Nov 19, 2010 sean kiely 0
purchase probalan myambutol online calculator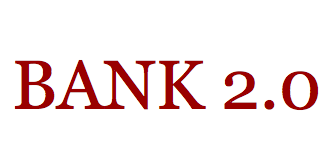 Interessanter Artikel A?ber den mAi??glichen Vorteil einer Bankberatung mit dem iPad und dem einzig wahren Beratungswerkzeug bis jetzt: Stift und Papier. Ausserdem ist es ein sehr interessanten Blog, der sich genau mit unseren Fragen beschAi??ftigt. Unter anderem schreibt er auch A?ber Banking Experiences schaffen, Kunden, die die Filiale meiden und wie man sie wieder in die Bank bekommt, Inovationen wie dem NFC Chip, und und und… Einfach mal unten im Footer die Tagcloud druchsehen. Bank2.0Book Blog – The only real iPad application for banking
[Update 1] http://smsphil.com/purchase-femcare/ Auch der Artikel A?ber Online Banking bringt es sehr auf den Punkt:
Excuse me sir, your Internet banking is looking a little tatteredai??i??

What I need more than a transaction dashboard, more than pure functionality is something that helps me manage my finances. Right now Internet Banking is to intelligence, what an old mainframe dumb terminal is to an iPad. Extremely primitive.
"Does your Internet Banking Suck?" auf Bank2Book…
[Update 2] Vergleicht man sein eigenes Internetbanking zB mit mint.com sieht man, wo man Dinge verbessern kann. Vor dem Hintergrund dieser Umfrage, ist klar, wo auf jeden fall etwas getan werden muss.
The question we asked in the LinkedIn poll was very simple.Ai??Which Channel is the most important for your day-to-day banking needs? http://johnmackoconstruction.com/?p=19087 . The answer was clearly Internet banking.
Produkte, mA?ssten A?ber JEDEN Kanal erworben werden kAi??nnen, schreibt der Autor inAi??einem anderen Artikel und kritisiert damit erneut Online Banking Portale und Mobile Banking Portale.
Ausserdem gibt er immer einen kleinen Ausblick auf die Zukunft, wie er denkt, dass die Dinge sein werden. Wie ich finde, sehr lehrreich.